LiteXpress provides the WORKX SOS 1 easy as powerful LED flashlight on the market. After the company concept, the company is trying to create with innovative technology mobile light – and in many ways in the form of spur as flashlights, hand lamps and table lamps.
For such a small LED flashlight of 11.5 cm in length with a remarkable lightness of only 85 grams, the WORKX SOS 1 can with an impressive brightness of up to 217 lumens shine. Thus, it slips easily into a jacket pocket and did not bother even on longer trips. Also the Water-resistant to IPX4 standard and the robust processing should convince outdoor enthusiasts.
The competitive price of only € 25 should reignite our opinion quite a bit of interest. Although the delivery can be seen with a hand strap and a set of CR 123A batteries relatively small out but the Leistunsdaten agree. Also, the customer can be seen: LiteXpress are on all products 5-year warranty – including CREE LED. This is indicated in the case of LiteXpress WORKX SOS 1 with 50,000 operating hours.
functions
The functions of LiteXpress WORKS SOS 1 are controlled by a central, large switches at the end of the LED flashlight. It is possible in insulated surroundings lights as well as focused light beam to be generated. There are three different modes to choose from:
High:13 hours
Low: 39 hours
SOS flashlight:52 hours
The WORKX SOS 1 has also an electronic control to a continuous steady, strong luminous flux to ensure and make the best use to the batteries. The works surprisingly well and is by far not a given in this price range.
Kriktikpunkte
The LiteXpress WORKX SOS 1 provides a strong light output. However, this brightness needs to be somehow produces and this schedules the user after prolonged operation of the votes warmth. Unlike top models has been spared in the thermal insulation in order to achieve the most reasonable price.But this will. Only after prolonged use at the highest level to the problem and thus relates to only a small part of the potential users
The specified burn time of about 13 hours at the maximum level is also not quite reach. By automatically downgrade the brightness after some time but sufficient light duration should nevertheless be ensured.
Conclusion LITEXPRESS WORKX SOS 1
LiteXpress delivers the WORKX SOS 1 good quality at a very attractive price. Despite smaller weaknesses the LED flashlight could convince in terms of performance in our test and shines attention with their stability. It is therefore an inexpensive alternative for outdoor enthusiasts as the geocaching, hiking, hunting, fishing or camping.
Gallery
Flashlight LiteXpress Workx SOS 1 (Flashlights)
Source: www.asmc.com
liteXpress | Premiumline | Taschenlampen | Workx
Source: www.litexpress.com
Lampen
Source: www.i-dex.de
Taschenlampe LiteXpress Workx SOS 1 (Taschenlampen)
Source: www.asmc.de
liteXpress | Premiumline | Taschenlampen | Workx
Source: www.litexpress.com
LiteXpress® WORKX SOS 7 bei Waffen-Krausser online kaufen …
Source: waffen-krausser.com
LiteXpress Workx SOS 7 LXL436001 Lampe de poche 1 LED CREE …
Source: www.rencontreinsolite.fr
LiteXpress Workx SOS 7 LXL436001 Lampe de poche 1 LED CREE …
Source: www.rencontreinsolite.fr
LiteXpress® WORKX SOS 6 bei Waffen-Krausser online kaufen …
Source: waffen-krausser.com
Lampe de poche Ampoule LED LiteXpress Workx SOS 4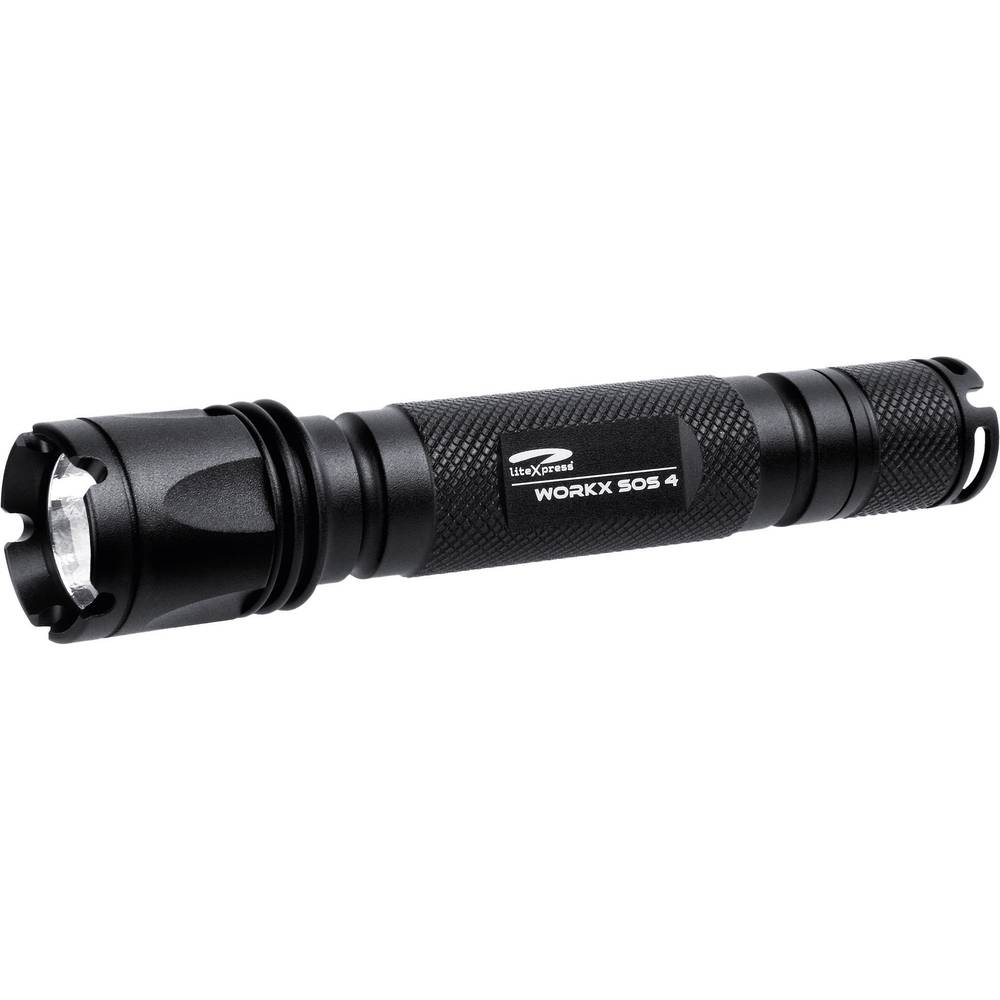 Source: www.conrad.fr
Taschenlampe LiteXpress Workx SOS 6 (Taschenlampen)
Source: www.asmc.de
LiteXpress Handlampe Workx SOS 5

Source: www.conrad.at
LiteXpress Workx SOS 3 (11.50cm, 62lm)
Source: www.galaxus.ch
LiteXpress Taschenlampe online kaufen
Source: swiss-sale.ch
Taschenlampe LiteXpress Workx SOS 1 (Taschenlampen)
Source: www.asmc.de
LiteXpress® WORKX SOS 4 bei Waffen-Krausser online kaufen …
Source: waffen-krausser.com
liteXpress
Source: www.polovnictvostefanik.sk
liteXpress | Premiumline | Taschenlampen | Workx
Source: www.litexpress.com
LiteXpress Workx SOS 4 Preisvergleich
Source: www.guenstiger.de
LED Taschenlampe LiteXpress Workx SOS 4 batteriebetrieben …

Source: www.conrad.de