Two versions available: 1-Only delivered flashlight
2-Flashlight comes with a Panasonic 18650 3400 mAh battery
Flashlight Niteye SFR26, flashlight tactical rechargeable micro USB with back button + button, with a maximum output of 1200 Lumens for a range of 373 meters. The flashlight is resistant to splashing water IPX-6 and falls from a height of 1 meter.

The maximum range is 150 h 10 Lumen and 1.8 h 1200 Lumens Turbo mode.
Flashlight rechargeable 1200 Lumens
4 modes + strobe
Uses 2 CR123 batteries or 1 18650 battery
Autonomy max de150h to 10Lumens
Charging light and battery level
Rechageable in USB
Resistant to splashing water IPX-6
Range of 373 meters
Operating mode:
To turn on the flashlight, simply press the button back, do the same to turn off the flashlight.
To change modes, simply press the side button when the light is on then you will thus spend in different modes: Turbo / Fort / medium and low.
Momentary ignition: slightly press the back button without going to the click
To activate the strobe mode, keep pressing the side button more than one second.
To directly activate the Turbo mode, press twice quickly on the side button.
Memory function: the SFR26 remembers the last mode used before its extinction, except the strobe mode. At the next ignition you will get the mode in which you were when you arrest your last use Spanish.
To recharge the flashlight: turn on the light with the back button, connect the microphone cable USB on the flashlight head and the other end of the cable into a USB charger, a charge led will light up at the level of the secondary button, when the battery is fully charged the led will be off. When you withdraw the cable micro USB of the flashlight, the flashlight will always be in the on position. (Only use batteries 18650 reloading mode -flashlight not compatible with batteries Flathead ))
A remaining battery indicator is present on the CREE LED flashlights.
If there are between 50 and 100% of battery, the indicator does not illuminate.
Between 10 and 50% the indicator will blink slowly.
Below 10% the indicator will blink quickly.
Features
LED Cree XP-L Hi with a service life of 50,000 hours
4 light modes regulated + Strobe
With 18650 3400mAh battery
1200 ANSI lumens (1.8 h) range 373metres
250 lumens ANSI (6.8 hours)
100 ANSI lumens (13 h)
10 ANSI lumens (150 h)
Intensity: 34 796cd
Battery: 2 batteries CR123 or 1 battery 18650 livery without battery and battery(flashlight not compatible with batteries Flathead)
Made of aircraft quality aluminum alloy
Finishing: Anti-scratch anodizing Type III military grade hard
Memorization of the last used mode
Hex head to avoid the rolling of the flashlight
Size: 142mm (length) x 34mm (diameter of the head) x 25.4 mm (diameter of the body)
Weight: 109.4 g (without battery)
IPX-6 water splash-resistant (-1 m)
Resistant to falls from a height of 1 meter.
Warranty 2 years
Box content
Flashlight Niteye SF-R26
2 spare o-rings
Spare for the rear switch Cap
USB cable for charging
Belt clip
Gallery
Niteye MSA10 Compact LED Flashlight – 160 Lumens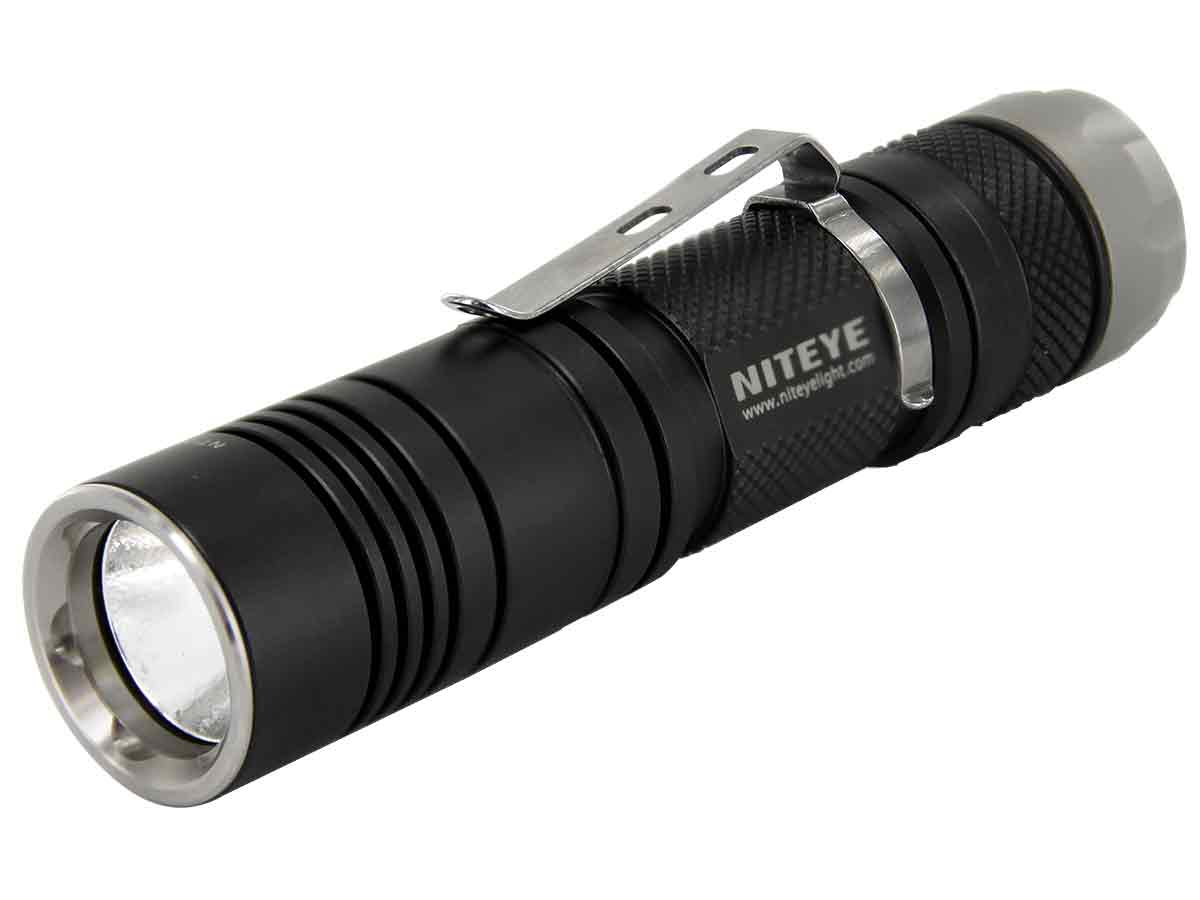 Source: www.batteryjunction.com
Niteye MSA10 Compact LED Flashlight – 160 Lumens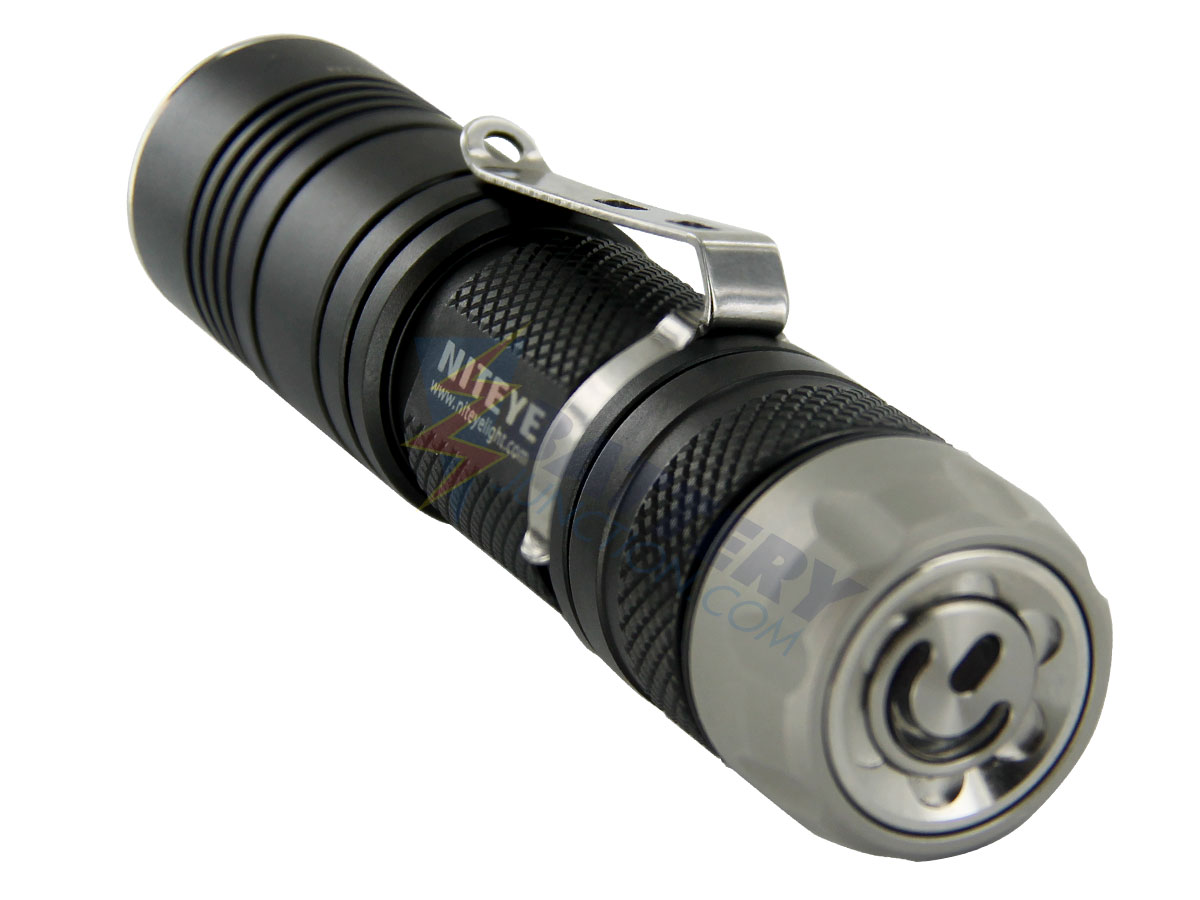 Source: www.batteryjunction.com
Niteye EYE10 Compact LED Flashlight – 260 Lumens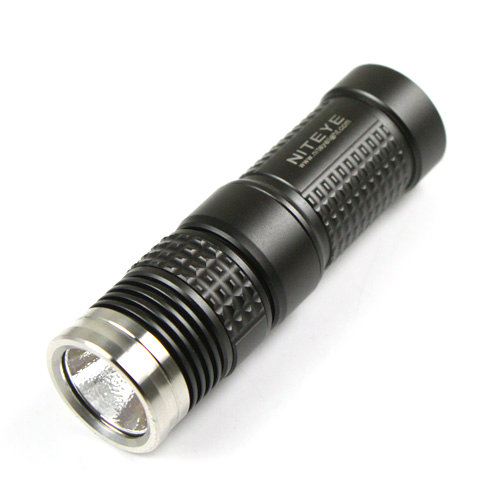 Source: www.batteryjunction.com
Niteye EC-R26 LED Flashlight Review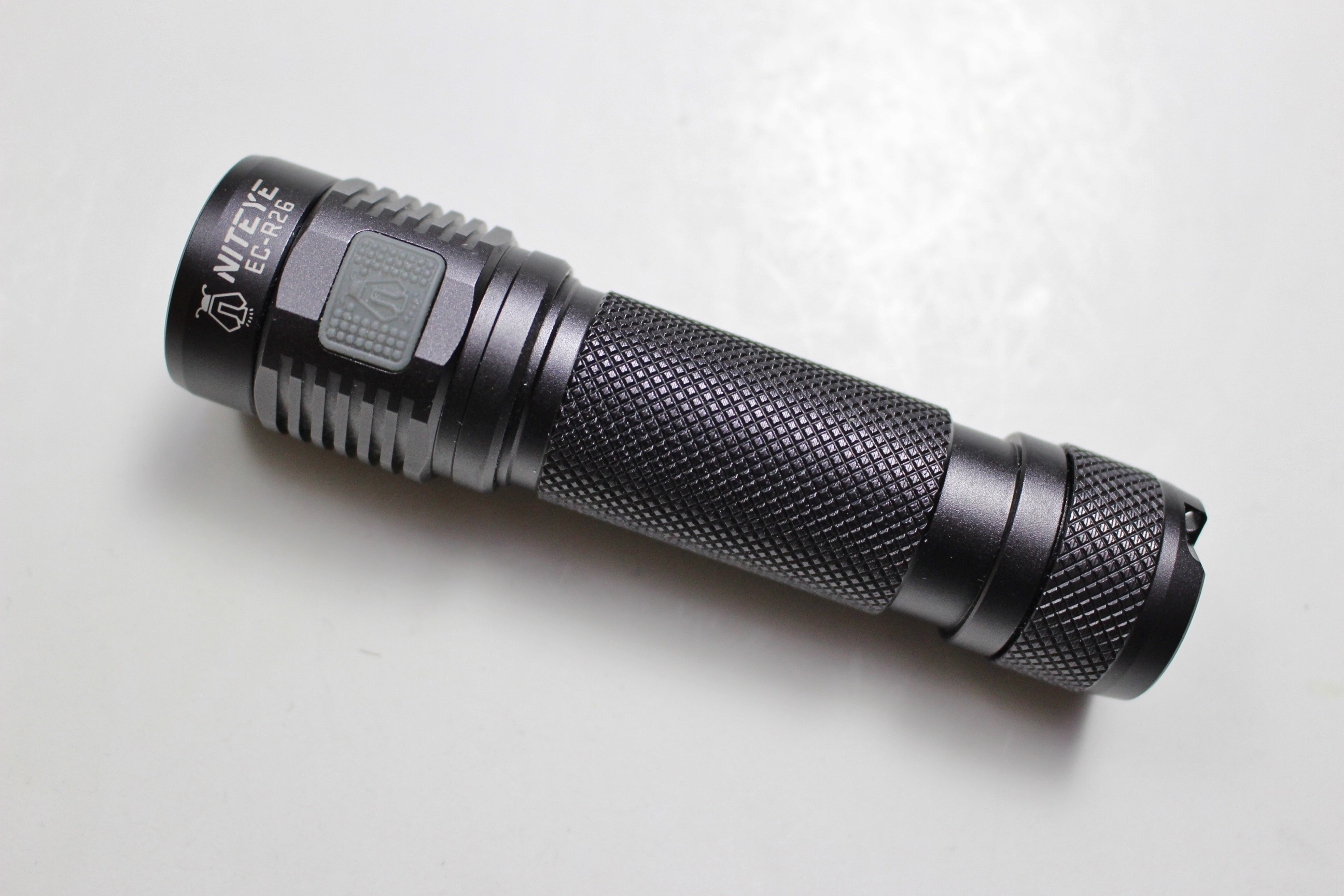 Source: lightsngear.com
Niteye TF20 LED Flashlight – CREE XM-L-U2 LED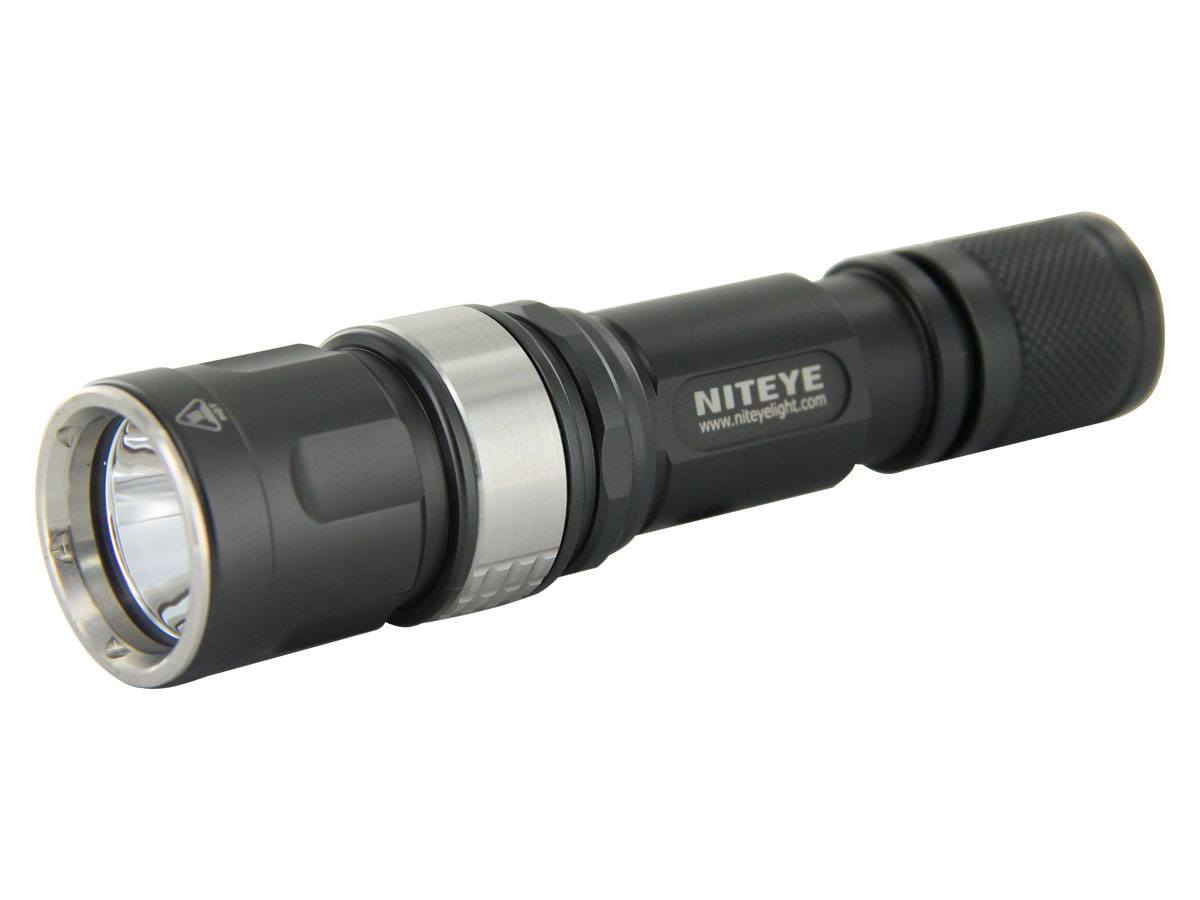 Source: www.batteryjunction.com
Niteye MSC20 500 Lumen LED EDC Flashlight with CREE XM-L U2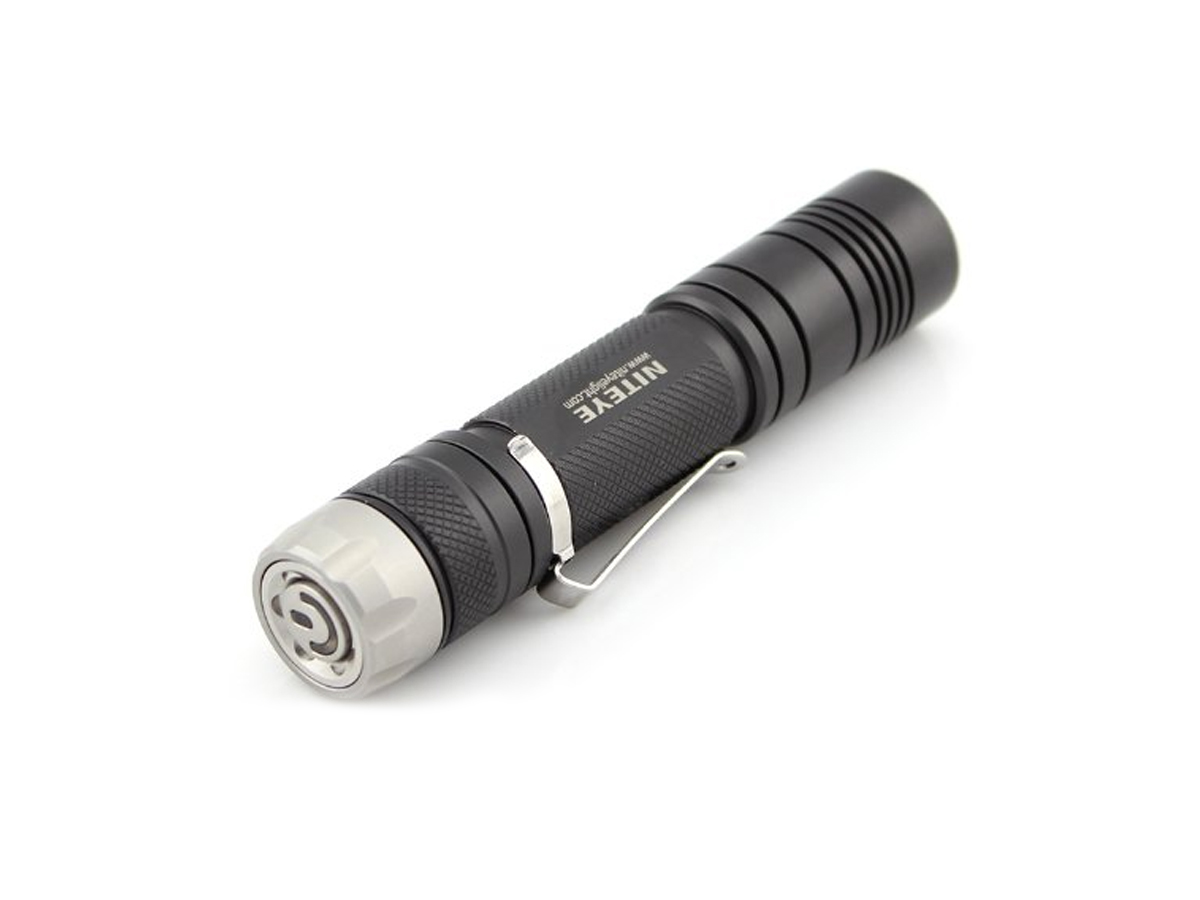 Source: www.batteryjunction.com
Niteye MSA10 Compact LED Flashlight – 160 Lumens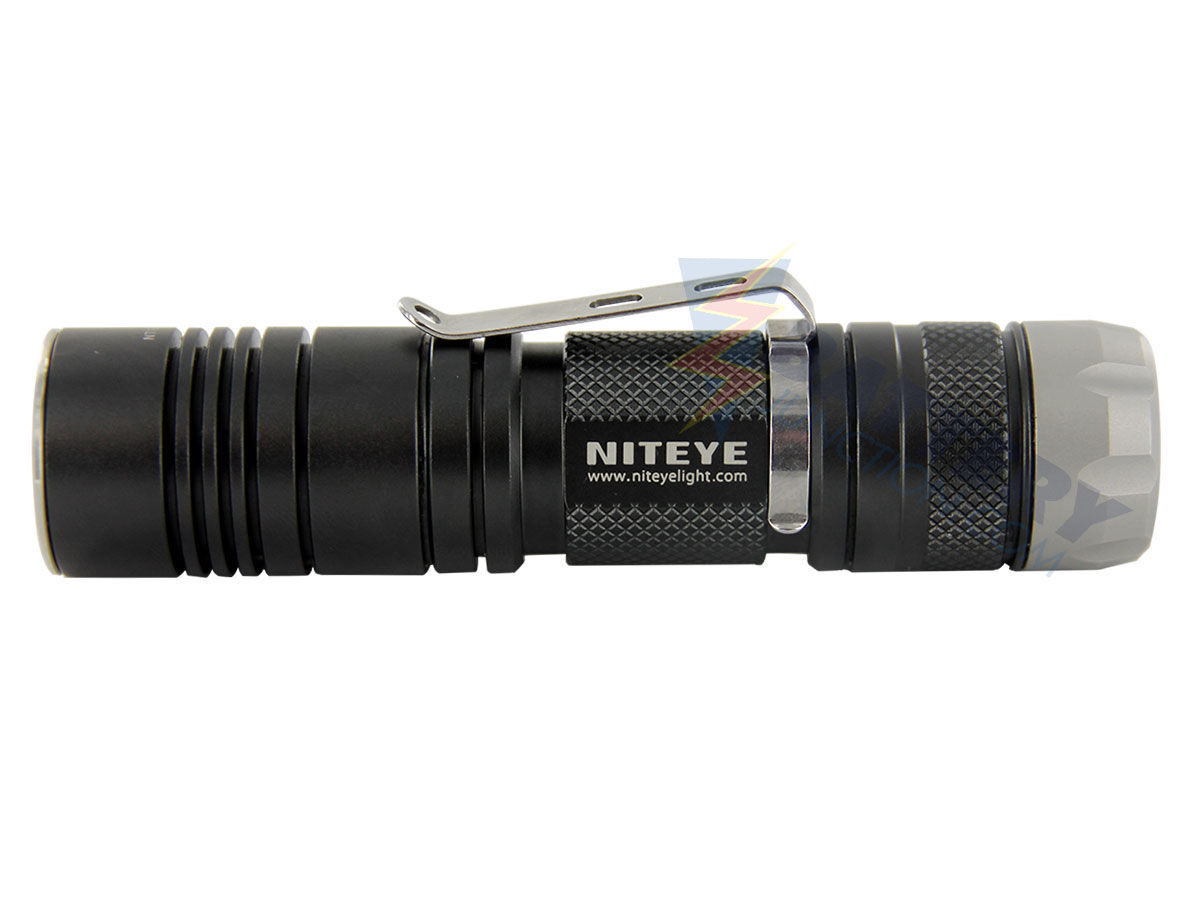 Source: www.batteryjunction.com
Niteye MSC20 500 Lumen LED EDC Flashlight with CREE XM-L U2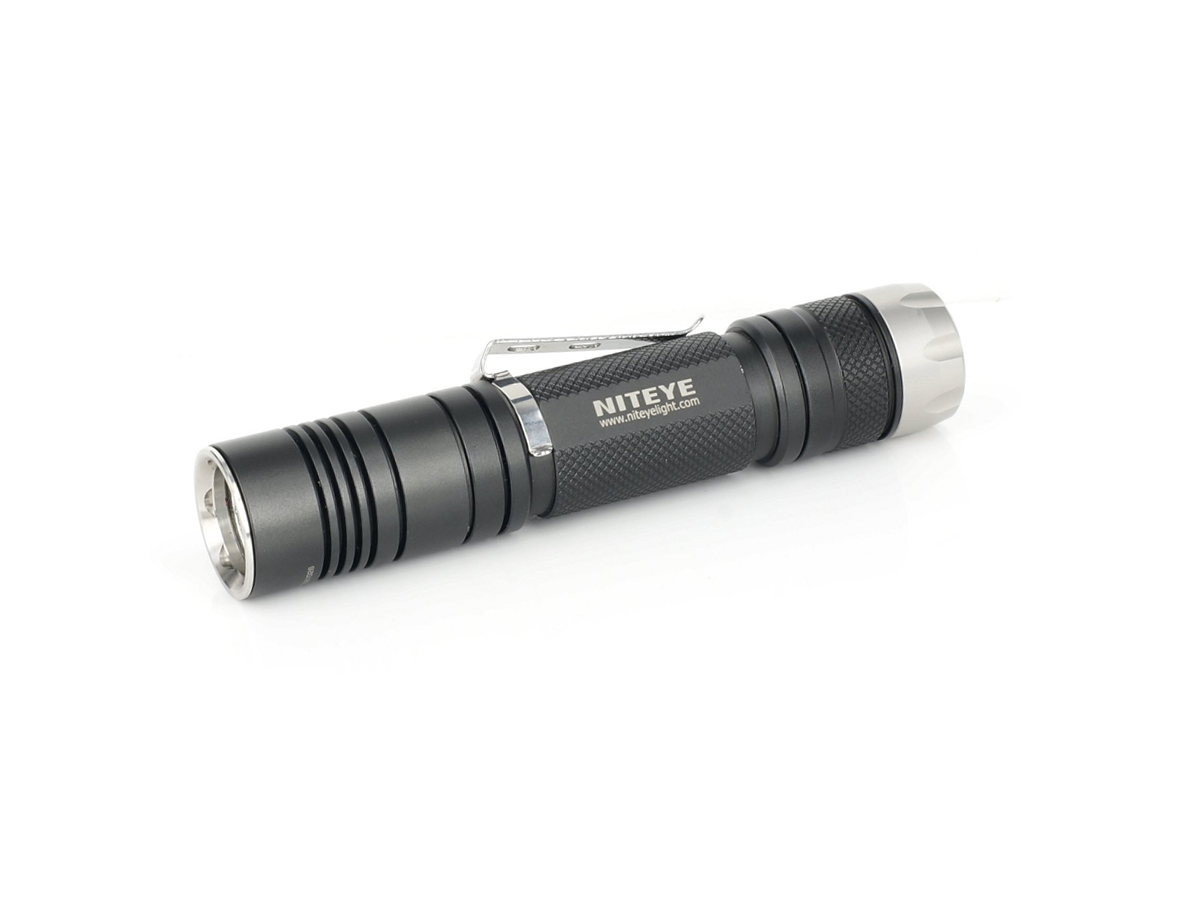 Source: www.batteryjunction.com
Niteye Eye12 LED Flashlight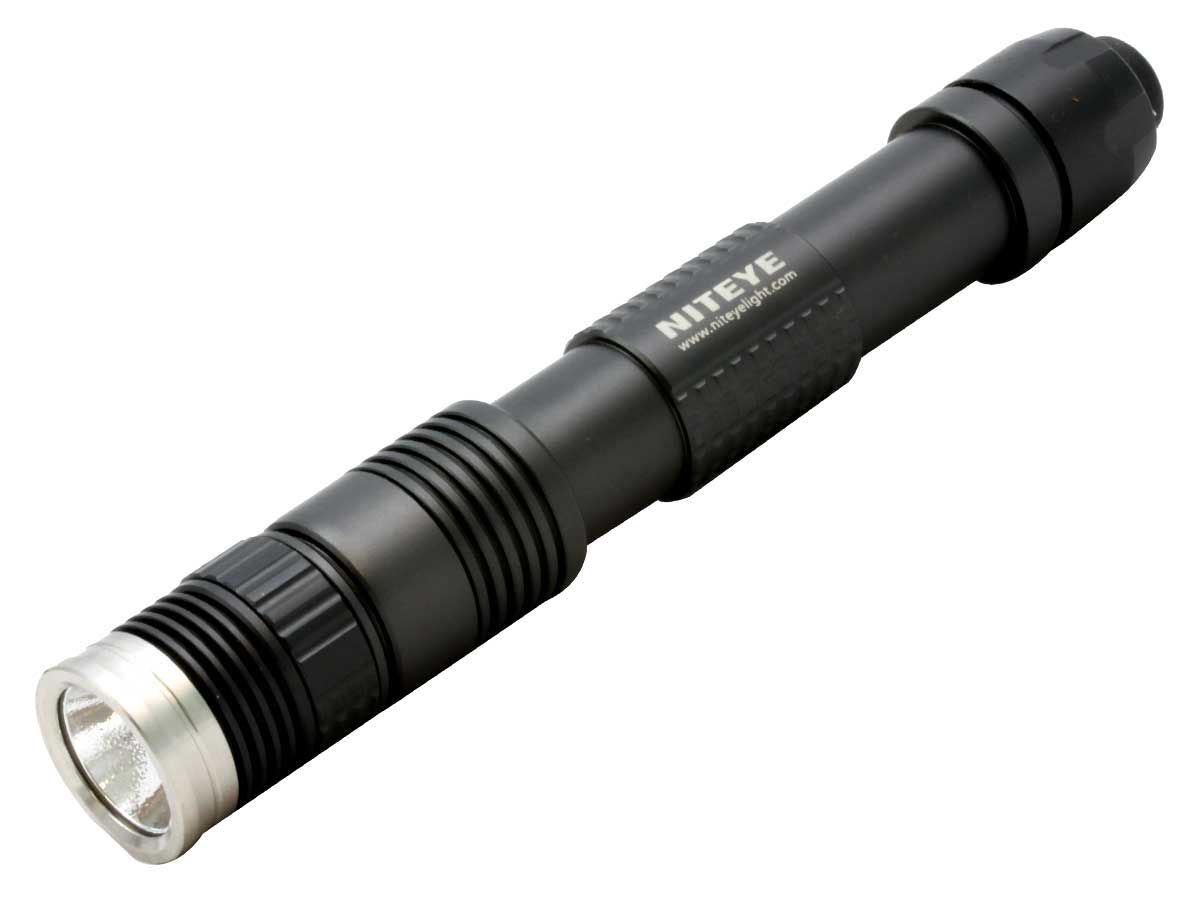 Source: www.batteryjunction.com
NITEYE MSC10 CREE XM-L U2 280lm 3 Modes Magnetic LED …
Source: alexnld.com
$54.18 NITEYE EYE15 Cree XM-L U2 500-Lumen 3-Mode LED …
Source: www.fasttech.com
NITEYE (ナイトアイ) MSC20 LED FLASHLIGHT 激安価格販売:アカリセンター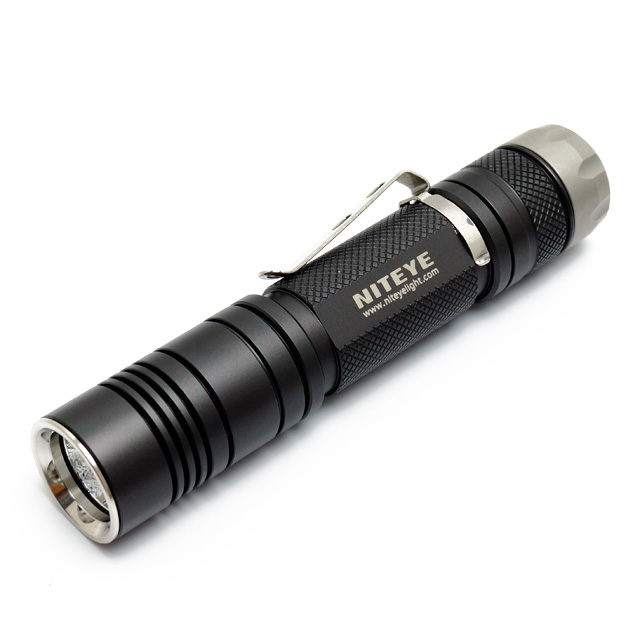 Source: www.akaricenter.com
$28.65 Authentic NITEYE EC-R26 LED Flashlight
Source: www.fasttech.com
Niteye EYE15 500 Lumen LED Flashlight EYE15-XML2
Source: www.opticsplanet.com
Niteye MSA20 LED Flashlight – 300 Lumens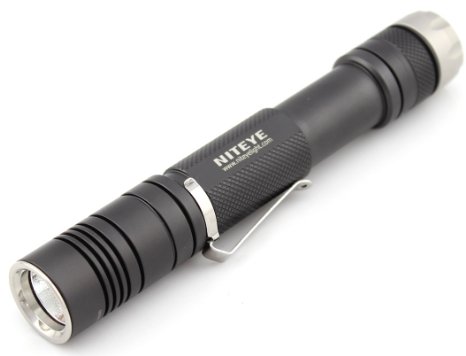 Source: www.batteryjunction.com
NITEYE TF25 CREE XM-L U2 500lm LED Magnetic LED Flashlight …
Source: alexnld.com
$43.00 Authentic NITEYE MS-R26 LED Flashlight
Source: www.fasttech.com
$30.20 NITEYE EC-A12 LED Flashlight
Source: www.fasttech.com
$42.23 NITEYE K0-01 LED Flashlight
Source: www.fasttech.com
Niteye EYE10 Compact LED Flashlight – 260 Lumens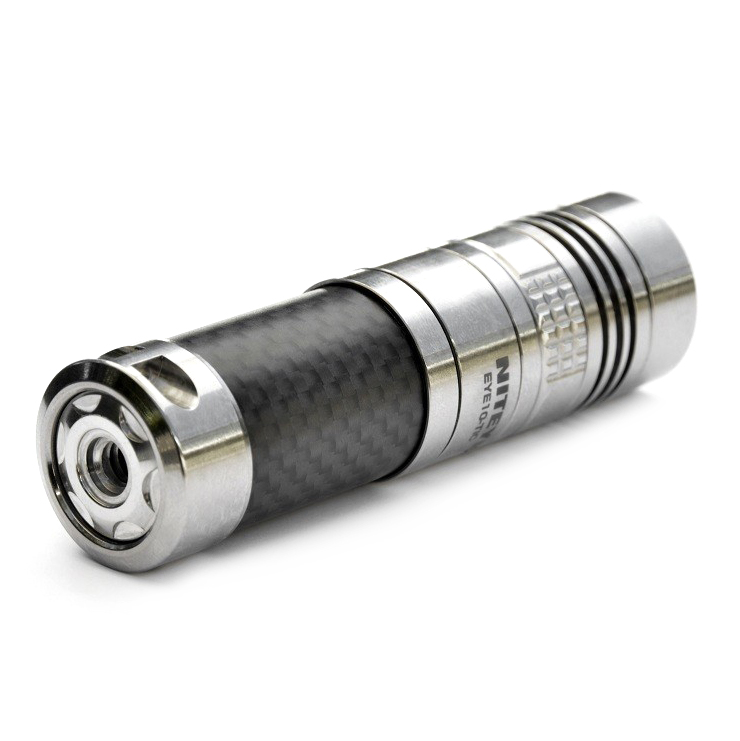 Source: www.batteryjunction.com