The Chinese producer ThruNite tries to make market share in dispute for some time the international brands like Fenix ​​or LED Lenser. The strategy: similar performance to discounters Prize. With the excellent ThruNite TN12 2014 attack on the Great could now succeed.
The compact dimensions (14,3cm length, 150g weight with batteries) and solid workmanship make a good first impression. In  delivery a holster, belt clip, a lanyard and spare rubbers are next to the LED flashlight contain. Performance figures welcome news: a maximum output of 1050 lumens at about 200m range. The energy supply two CR123a batteries or a 18650 battery, normal AA batteries can not be used.
functions
There are five different levels of brightness are available:
Firefly mode eg for map reading with 0.3lm
20lm
280lm
800lm
1050LM
In addition, a strobe mode (rapid flashing), which is activated by holding Printing on the function switch. A  memory function ensures that the previous light level is saved and is available the next time you switch it on.
The photo is very harmonious with a large spot and a uniform illumination. However, it must be mentioned that in our test with the naked eye hardly any difference between Level 4 (800 lumenscould find) and the Turbo Mode 1050 Lumens. Ultimately, these extremely high power values ​​are mainly a marketing gimmick.
criticisms
One of the few criticisms would mention that TN12 not with normal AA batteries can be operated. This means on the one hand must be that additional investment in an appropriate charger for about 20 €. On the other hand, the alternative option on AA batteries be extremely useful, for example if the charger or spare batteries were left at home. Most competing products such as our test winner  LED Lenser 7.2 or comparable Fenix ​​PD32 are flexible here.
Moreover, unfortunately, only an English  user manual supplied. For professionals no problem but beginners or occasional users without knowledge of English should possibly look for another product.First stop should here the Zweibrüder LED Lenser series of German company be.
ThruNite TN12 2016 Test result
After last several mediocre models now could we ThruNite convince the TN2016: Strong performance at a low price of less than € 40. Whether it is a coincidence that accessories to LED flashlights rivalsFenix  ​​millimeter in on the model of ThruNite – the customer, it may be matter and the TN12 is therefore our winner in price-performance ratio.
Gallery
BB2K Airsoft: ThruNite TN12 2016 Review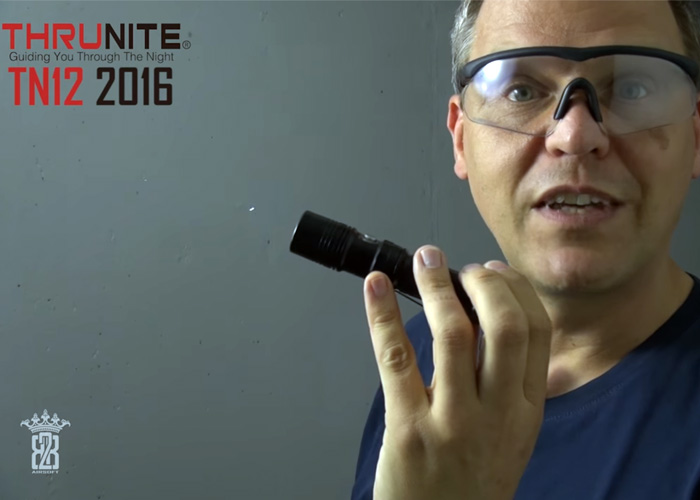 Source: www.popularairsoft.com
ThruNite TN12 2016 Flashlight – Review
Source: www.youtube.com
ThruNite TN12 (2016) XP-L v6 LED Tactical Flashlight …
Source: www.legitreviews.com
TN12 2016 Edition Review and Comparison with 2014 Edition …
Source: www.youtube.com
Thrunite TN12 2016 Review
Source: www.youtube.com
Best Brightest Flashlight Review 2017
Source: redflashlight.com
ThruNite TN12 review 2016 : Best Edc Led Flashlight
Source: besttacticalflashlights.org
ThruNite TN12 (2016)LED Flashlight Review
Source: www.youtube.com
Thrunite TN12-2016 Cree XP-L V6 LED Neutral White NW 18650 …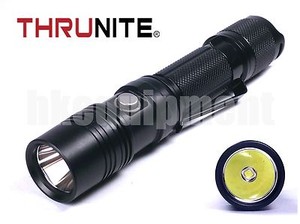 Source: www.ebay.co.uk
ThruNite TN12 (2016) XP-L v6 LED Tactical Flashlight …
Source: www.legitreviews.com
ThruNite TN12 review 2016 : Best Edc Led Flashlight
Source: besttacticalflashlights.org
ThruNite TN12 (2016) CW
Source: www.youtube.com
ThruNite TN12 (2016) XP-L v6 LED Tactical Flashlight …
Source: www.legitreviews.com
Thrunite TN12 vs Fenix PD35: Head-to-Head with over 1000 …
Source: notebookvideo.ru
ThruNite TN12 1050 lumen LED Torch 2016
Source: www.brightnite.com.au
ThruNite TN12 (2016) XP-L v6 LED Tactical Flashlight …
Source: www.legitreviews.com
Thrunite TN12 (2016) review
Source: budgetlightforum.com
Thrunite :: VideoLike
Source: videolike.org
Thrunite TN12 (2016) Full Torture Test and Review
Source: www.youtube.com
ThruNite TN12 review 2016 : Best Edc Led Flashlight
Source: besttacticalflashlights.org